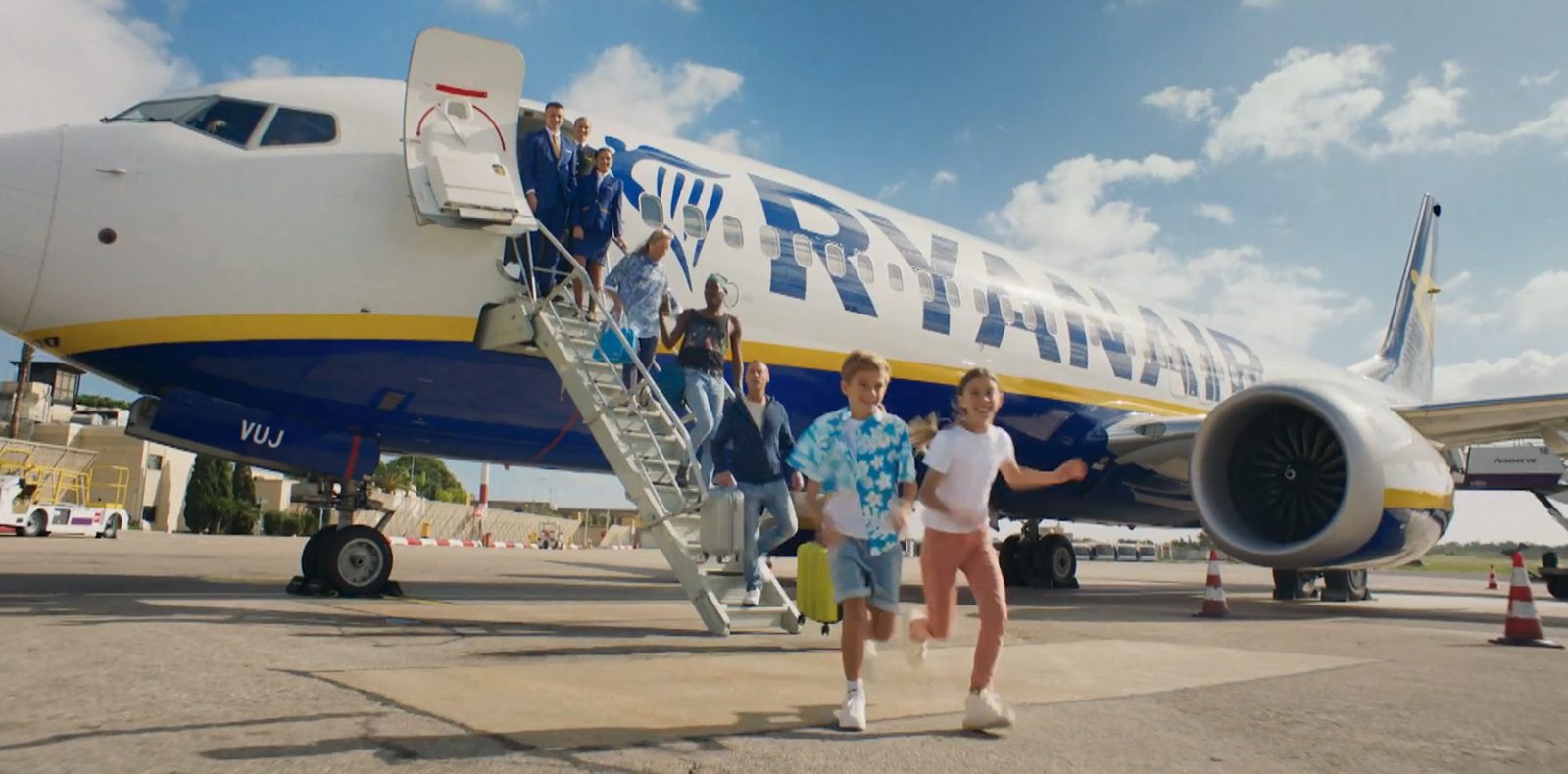 Story helps Ryanair land their first brand TV in almost a decade
17th January 2023
amy-eddy
We're delighted with our new collaboration with Ryanair, which sees Europe's largest airline launch its first brand TV campaign since 2014.
This uplifting ad captures the pure joy of jetting off with the family to a sunshine destination.
Running across key European markets, the campaign highlights the airline's famous low fares, friendly staff, extensive range of destinations and their category-leading reliability, as they were more reliable than any other carrier in 2022.
Shot in multiple locations in Malta, the ad was created by Story in conjunction with Ryanair's in-house creative team and the Dublin based production company, Rubberduck.
We're sure this new brand TV will encourage families from across Europe to book their summer 2023 break now to take full advantage of Ryanair's offering before they sell out.
Dave Mullen, Executive Creative Director at Story, said:
"A truly collaborative effort…Ryanair are Europe's largest airline and the staff were a joy to work with. Few brands are as down to earth and have the personality and challenger status that Ryanair have. It was fun to work with them on this campaign."