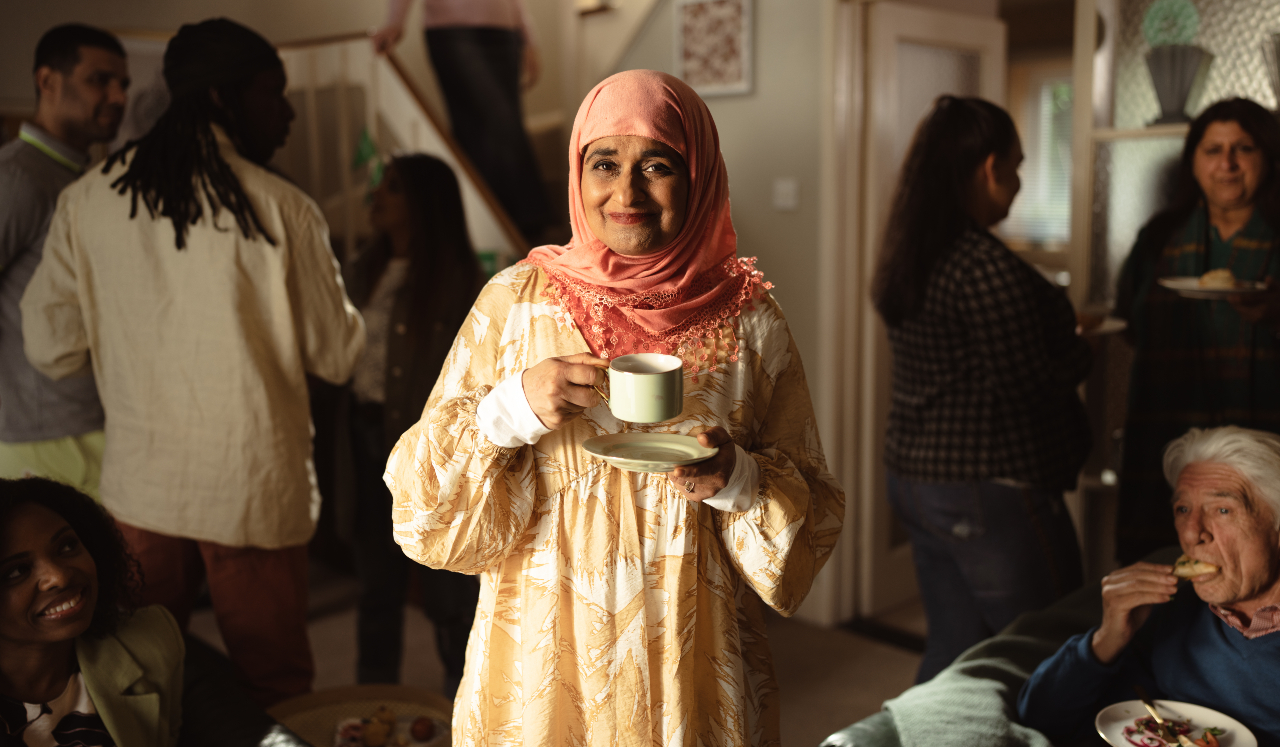 Story brew up fresh campaign for iconic Macmillan Coffee Morning
Macmillan Cancer Support is launching a new through-the-line campaign for Macmillan Coffee Morning to encourage a wider, more diverse audience to participate in the fund-raising event on 29th September.
This campaign is the latest project produced in partnership with Macmillan since our appointment in 2020.
Encapsulated in a simple, accessible thought, 'Let's do Coffee' serves as a rallying call to action, encouraging the public to sign up and host their own Coffee Morning to raise funds so that Macmillan can continue to do whatever it takes to help people living with cancer.
The campaign which features TV, VOD, OOH, digital display, podcasts and social is now live across the UK. The DRTV spot, created in partnership with The Gate Films captures the joy of Coffee Morning across a diverse range of hosting events, and communicates the many great reasons to get involved and help raise money to support people living with cancer.
Celine Meissonnier, Senior Marketing Manager at Macmillan, said:
"We're incredibly proud of the campaign we've been able to produce with Story. The team were a pleasure to work alongside, and we've really valued their creativity and collaborative approach, all of which has really helped us articulate the difference hosting a Coffee Morning can make."
James Clifton, Group CEO, The MISSION Group commented:
"We're thrilled to be launching our first campaign for Macmillan Coffee Morning. This is Macmillan's biggest fundraising event to support people living with cancer and we're delighted to lend our support".
Dan Burman, CEO at Story Group, said:
"We're all incredibly passionate about the life-changing work that Macmillan carry out, so it was truly a pleasure to work with the Coffee Morning team to produce such a high profile and meaningful campaign."