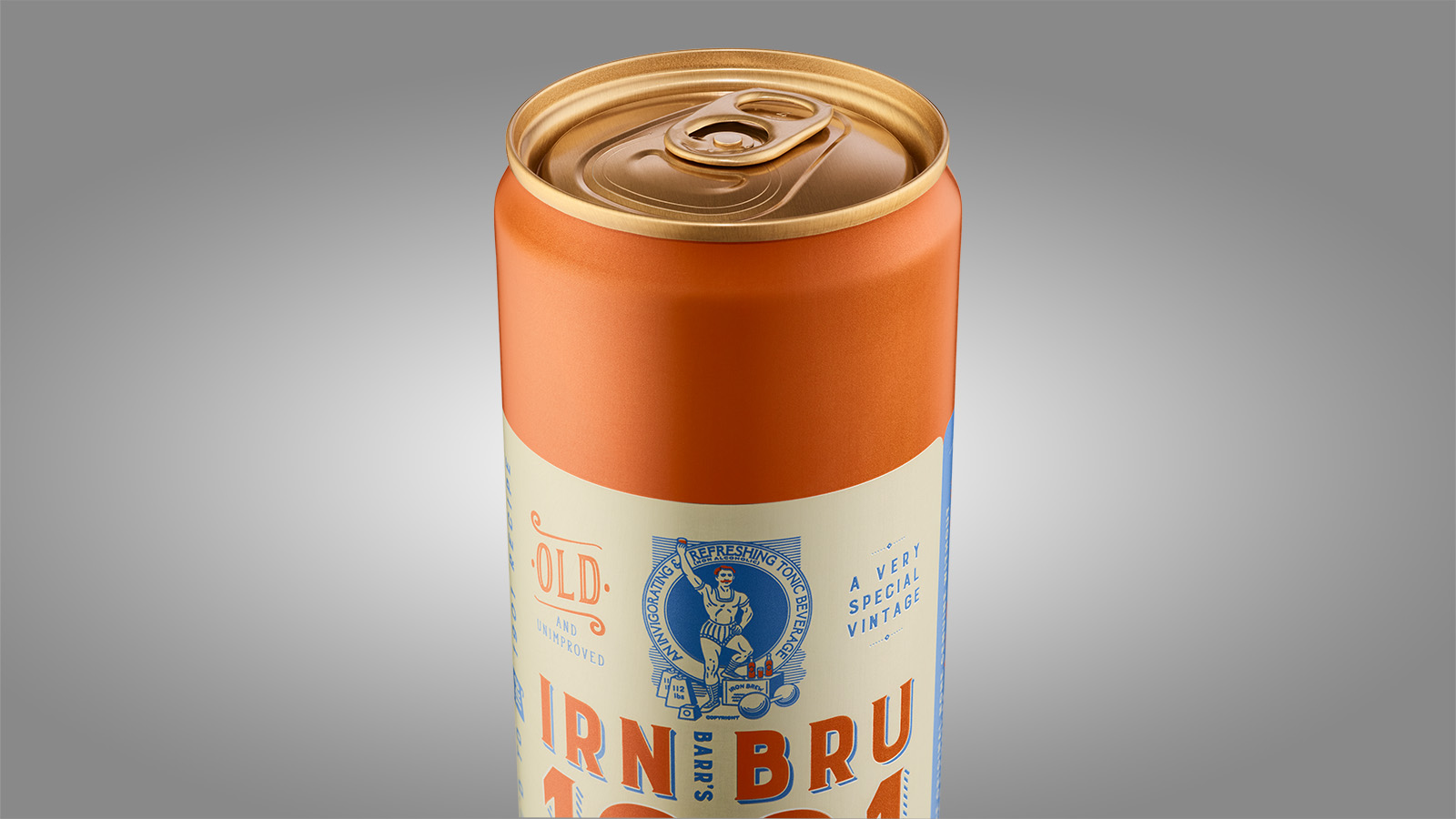 Helping Irn Bru go from strength to strength
Story and AG Barr are enjoying continued success with the fan favourite Irn Bru 1901. In 2019, AG Barr's renowned fizzy drink brand Irn Bru appointed Story to create the packaging for their new Irn Bru 1901 bottling – the highly sought-after original recipe. Initially intended to be a limited edition, 1901 quickly gained cult status and in 2020, the original recipe joined the Irn Bru core range.
With the bottled beverage flying off the shelves, Irn Bru tasked Story with transforming this popular bottle into a brand new can. Far more premium than your average can of pop, the sleek new 330ml can is distinctive and quintessentially Irn Bru. The design celebrates the brand's heritage, with the original iconography of their highland athlete and AG Barr's signature. Story's 'Old and Unimproved' concept adorns the can and continues to communicate the authenticity and heritage of the 1901 recipe.
Like the beloved bottle, the can copy captures the essence of IRN-BRU 1901:
'Taste the first ever IRN-BRU recipe, bru'd just like we used to in 1901. Made from girders, it's brilliantly sweet and caffeine-free, with a cheeky wee heid on it. But it's still that taste you can't describe. Because there's nothing like it. Not back then. Not now. Not ever.'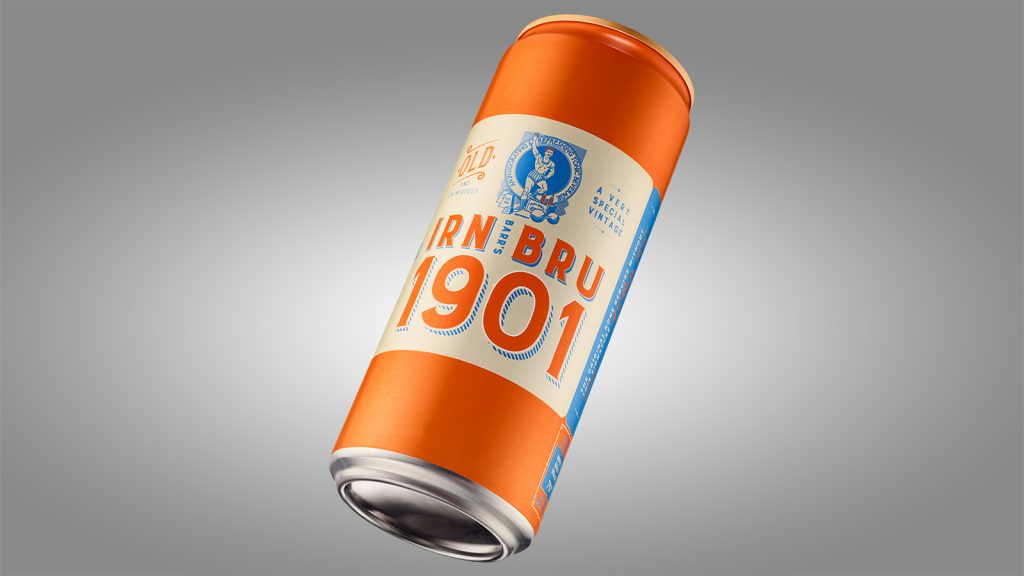 Grant Cuthill, Senior Brand Manager at AG Barr said: "I never doubted that Story were the right people for this launch, but the quality of the thinking and depth of the work they shared was superb. The final packaging we think, pays respect to the brand's rich provenance, but with the odd wee cheeky twist that makes it unmistakably IRN-BRU."
Whilst the new can won't be delivered by Clydesdale horses as per 1901, it'll be available in corner shops across Scotland.